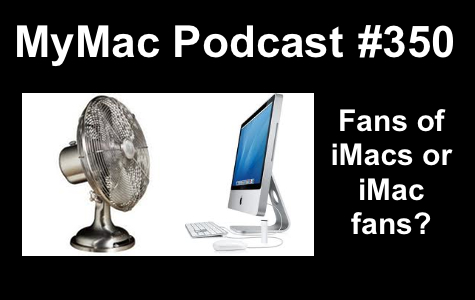 Download and listen to the show here, and subscribe in iTunes, it's FREE!
This is a very anti-establishment show this time around as it seems Microsoft was probably listening last week as we criticized them and as a result, Skype was behaving very badly! They probably won't be pleased with THIS show either as Guy goes through hell trying to get a product license for his LEGALLY purchased copy of Windows 7. No matter, lots of great stuff with an iChat chat, John Nemo's Wife loves animals, and one of Gaz's hard drive enclosures takes a dirt nap. Guy is very angry (SO angry!) with LodSys, the latest patent troll that takes a novel approach at getting money from Apple buy suing iOS developers and frankly we aren't very pleased with Apple either as doing something as simple as a hard drive swap spins your fans to the max.
We're also running a contest for you creative types to write a bumper or commercial for the MyMac.com Podcast and win an iHub!
Links:
Fluid free or $4.99 for the pro version
Premiere Elements $69.99 at Amazon
YouTube Nemo Video
Contact info: Drop us a line and let us know you want to be on the show. Gaz and Guy on Twitter, guy@mymac.com and gaz@mymac.com, or our Skype direct number 703-436-9501. Also go into iTunes and leave some feedback.