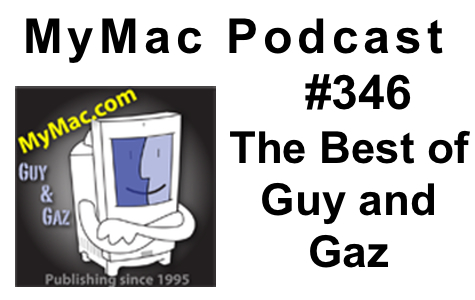 Download the show here
Subscribe to ALL the MyMac Podcasting Network show in one fell swoop in iTunes
Technical difficulties pretty much destroyed the podcast recorded with Elisa Pacelli so as a stopgap, we present what thousands of you have asked for! OK, a couple of hundred…OK, alright! NO ONE asked for this but it's a fun listen anyway.