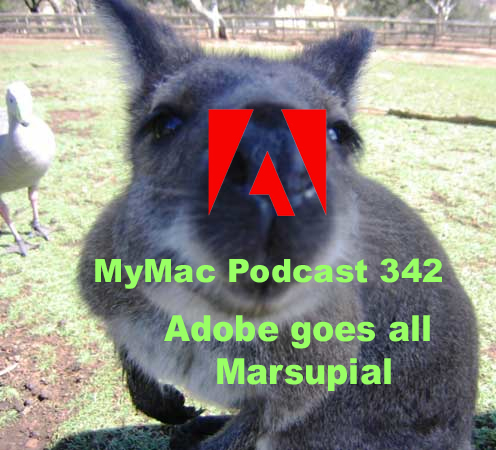 Download & Listen to the show here, and subscribe in iTunes for free.
The MyMac.com Podcast urges all our listeners to please go to iTunes and make a donation to the Red Cross to help with their relief efforts.
JollyJap gives the GMen a couple of weird stories (as our unofficial Twitter Correspondent! Congrats Paul…I think) and Tom Engels from the Explorer's Podcast has a question or two about iTunes and GarageBand problems that is certain to induce nightmares for Guy. China seems to hate juveniles, and Android beating iOS in web tests goes down in a Blaze! Old timers remember Bungie's Myth and now it seems to be back! Lastly, Adobe makes a Flash to HTML 5 conversion tool called Wallaby (but apparently doesn't carry around their employees in a pouch). If Flash is going to win out over Apple's objections, why do they need it?
Contact info: Drop us a line and let us know you want to be on the show. Gaz and Guy on Twitter, guy@mymac.com and gaz@mymac.com, or our Skype direct number 703-436-9501. Also go into iTunes and leave some feedback.

Links:
Need for Speed: Hot Pursuit HD ()
Alfred
Mythinformation (HEE HEE!)
RedCross