Scrivener 2.0
Price: $45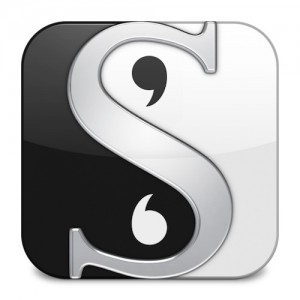 As a science teacher, I've often given thought to the idea of writing a book or study guide for one of the various disciplines I teach. Let me say that again — I've often thought about it, but have never actually pulled the trigger because organizing such work is daunting. When I recently dove into Scrivener, my whole perspective on writing such a piece has changed.
Scrivener might be the best word processing/writing app I've ever used. At $45, Latitude & Latte have also kept it reasonably priced. Scrivener is ideally suited to the needs of novelists or writers of screenplays and provides a myriad of customizable features to suit the needs of just about any writer. Many well-known
professional novelists
use Scrivener in their own work, and the fact that Scrivener allows work to be exported in formats used by major publishing houses makes the application even more functional.
I like Scrivener's use of Optima as its default font. Although you can work with any other font you wish, I find that Optima is quite readable while looking very clean and professional.
Pressing the Return key while working automatically indents to form a new paragraph. I find this to be a refreshing change. Any student writing a paper for school will appreciate this small feature.
Scrivener also keeps a running word count, which is handy for writers, but not so handy for students who are given assignments in terms of page length instead of word count.
The Inspector occupies the right-hand side of the working area. It offers loads of great features such as keyword tagging and reference management to help keep your writing organized.
Adding metadata to the "Synopsis" card allows you to save each writing session as an index card. Viewing your subdocuments in the corkboard view allows you to quickly re-organize your work into any order you wish. I find this to be a really powerful writing tool that saves a lot of time and screen real estate. Any writer that's ever had to work with a number of open windows to keep track of their work should love this feature.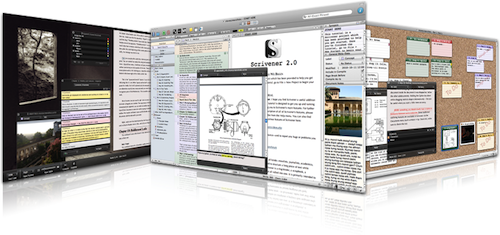 The Inspector also allows you to keep any references you use for a particular subdocument close at hand. It's a great feature to eliminate the hassle of searching your computer or open windows for reference materials from which you wish to work.
Adding keywords is a breeze as well. The inspector has another interesting tool that allows you to take periodic snapshots of your work. Have you ever had a
Jerry Maguire
moment and completely changed your work, but then had a change of heart and wished you had that old document back? Well, you can easily "roll back" your subdocument to your original work. A very nice feature indeed.
The left side of the working area is a very iTunes-like binder that keeps your drafts and reference work organized for quick access.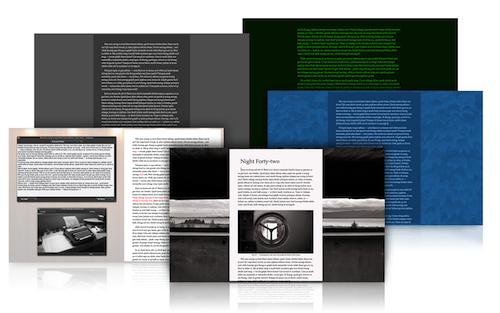 You can also work in a distraction-free full screen mode, complete with customizable backgrounds. The levels of customization of the application are pretty amazing. Settings for background transparency, paper width, screen position and text scale are just the tip of the iceberg with Scrivener.
Once you're finished with your masterpiece, you can quickly compile your subdocuments into one file and export it in a variety of formats, many of which are established standards in the publishing industry. The default is PDF, but you can also export in MultiMarkDown, ePub eBook, Kindle eBook, Microsoft Word, rich text format, plain text, Open Office, Final Draft and several others.
Overall, if you're looking for a well designed word processing program that will completely change your writing, Scrivener is the hands-down winner at every level. The only con I can find with the application, if you can even consider it one, is that there are so many features to explore. I can only hope that Literature & Latte are considering an iPad version that syncs to your Desktop some time down the road. To our misfortune, after reading this
blog post
from Scrivener's developer Keith Blount, I think it may be awhile before we see one. Keith does
offer some great tips
on syncing your iPad with Scrivener with SimpleNote, which works well with Scrivener's folder system.
Who knows, because Scrivener puts me back in control of my writing, I just might be able to finish that book I've been putting off.
MyMac.com Review Rating: 9 out of 10