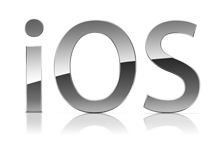 I have a lot of email accounts. Probably more than I should. One is personal, one for MyMac, one for work, one for junk, etc. I use Apple Mail for my personal email and Postbox (based on Thunderbird) for the other accounts that are gmail based, and Entourage for work. However, I find myself using Postbox and Entourage less and less for checking email and defaulting to my iPod Touch or iPad.
I don't mind Apple Mail, but if there is email in the account when I check the others I just use the Touch or iPad too. Why? Because checking email on those device is SOOOOO much faster! I don't have to wait for the program to open and download the mail. I wake up the device, look at the Mail icon, and I know if there is mail waiting for me. I open the Mail app and I instantly get access to the email in those accounts. In fact, I just used my iPod to read email and I am sitting at my iMac right now. It is just so much faster and easier.
Even writing emails on the iPod or iPad is easier and faster. I don't mind the touch keyboard (I rarely type a long email), and I can probably type several emails in the time it takes to open Postbox and have a blank email template pop up.
Unless I need to do something the iOS device can't and I need a desktop client, I check my email there.
I just wish there would be other mail clients for my iPod and iPad. I have tried a couple, but don't like them. I am not a fan of the single inbox, and would like to have a separate place for my personal email to avoid sending mail from the wrong address. That would be my only complaint.
What about you. Has the iPod or iPad changed the way you do email? Leave a comment below.