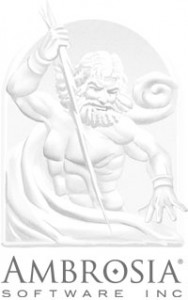 Download the show here
, and
subscribe in iTunes
Guy and Gaz give you the lowdown on what they use to create the MyMac.com podcast and in the second segment we have a discussion with John Champlin from
Ambrosia Software
. We have a LOT of feedback (Thanks guys!) from Twitter and (OMG!) an actual real Skype telephone message. WOWSERS! In the third part we talk about Gaz's new Mac Mini he's going to use as a media server and how Mrs. GazMaz just wants it easy. Want to grab some Ambrosia Software goodness for a great price? Plug in our discount code at checkout for 15% off ANYTHING at Ambrosia Software (
PSSSST! The code is mymac15
).
Tim's new podcast is ALSO now out.
TechFan
number 1 is LIVE with
David Cohen
as a guest host! If you liked OWCRadio, you'll love Tech Fan and you'll find it in the MyMac iTunes feed.
Links:
Contact inf
o: Want to be on the show as a listener invite yourself? It's as simple as a Fast-Food Drive-through and we promise NOT to mess up your order!. Gaz and Guy on Twitter,feedback@mymac.com, or our Skype direct number 703-436-9501.