Blast
Company: Apparent Software
Price: $9.95 (free trial available)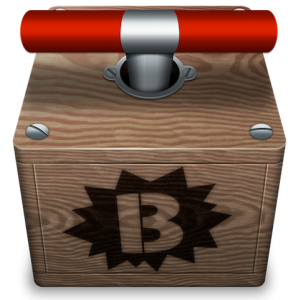 Apparent Software makes working on a Mac just a wee bit easier with its new offering, Blast. This inexpensive application runs on your Mac's menu bar, providing a quick way to access any file or application you've recently worked on. Blast has proven to be a real asset to my daily workflow and productivity.
How many times have you spent needless minutes searching for a file or document you produced months ago and can no longer find? Apple's Spotlight app doesn't always find what I'm looking for, or it takes some real search savvy to figure out how to make Spotlight work to my needs. Blast will truly help you with this dilemma.
By clicking on the app's icon in your menu bar, you can quickly search your Mac's myriad of files with just a click or two of the mouse. Blast allows fast searches for documents, photos, videos, sound files, folders and applications.
I really like the applications search. Just by clicking on an app, Blast instantly shows you all the files you have opened with that app. The list is easy to manage and and I've been able to find files with a quick scroll down the list. The customizable menu on the left of the app's screen lets you set Blast up to suit your personal needs in a snap.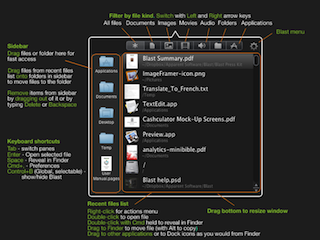 If you want a way to speed up your daily workflow on your Mac, I highly recommend you try Blast out. It's fast, productive and affordable — all the things that make working on a Mac a pleasure.