Activetrax on the go audio
Company: Seattle Sports
Price: $39.99
http://www.seattlesortsco.com
Have you ever run out of battery power for an external iPod speaker system? I have two teens who love to play music from their iPods on external speakers. I find these little speakers eat AA batteries like candy. There must be a better way. A smarter alternative that doesn't force me to keep tossing spent batteries into my landfill.
Outdoor outfitter, Seattle Sports Company, sells the Activetrax on the go audio speaker system for campers, hikers and anyone who might need an eco-friendly radio solution or who might not have access to a power source from time to time.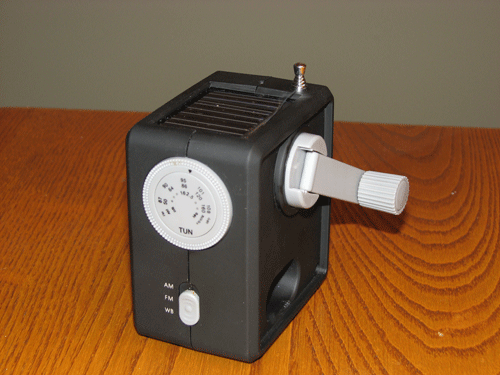 The Activetrax is a small speaker system that doubles as a radio. The unit measures 3" width, 3" height, and 2" deep and weighing in at 11.2 oz. The Activetrax speaker/radio comes with a semi-hard case that also holds it's ipod in a slide in sleeve attached to the inside cover of the case. At first glance I thought it was not big enough to hold a full side iPod, but I was able slide an iPod mini, 2G nano, iPod classic, and a 2G iPod touch into the case with no problems. The speaker/radio system worked with all of the iPods mentioned including an iPod shuffle.
The unique thing about this speaker/radio is that it is not powered by batteries. There are two ways to power up the unit. On the top there is a solar cell that will charge the unit. This is the slowest method of charging. Five hours of solar power provides at least 30 minutes of play time. The speakers will run for seven hours with a full charge, but it would take 35 hours of solar exposure to fully recharge the unit. The telescoping radio antenna is also on top of the unit.
The second method is to use the hand crank on the side of the unit. The crank turns smoothly and is very easy to turn. Cranking the unit for one minute gives you twenty minutes of radio or iPod speaker playtime. To fully charge the unit using the crank would require forty minutes of continuous cranking. These recharging stats are included in the instructions and on the web site. I was not able to confirm a full charge (who really wants to crank the unit for forty minutes) but I did let the unit run down, and then charged it by cranking for one minute. Then I turned the unit on and let the radio play for as long as it would last, which was about twenty five minutes. Your mileage may vary based on the volume settings etc. It is important to note that all power times noted are for radio usage, not iPod usage.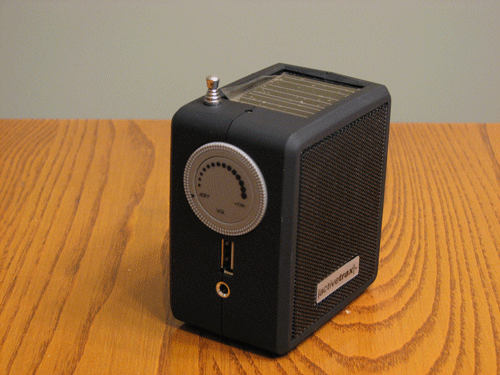 The unit includes AM/FM radio bands as well as the Weather Radio band from the National Weather Service, which I enjoyed quite a bit. On one side there is a tuning dial and a slider that you can use to choose the radio band, while a volume dial can be found on the opposite side. The side with the volume dial has a standard audio jack but you need an included stereo adapter to get both channels. A red LED on the front grill lights up when the unit is powered on.
Between the volume dial and the audio jack is a USB plug. I had to do a bit of digging to find out what this jack was used for. At first I thought it might be another way to charge the unit, but that wasn't the case. No, this is for power out. For example, I plugged an iPod USB cable into the jack and connected an iPod mini and started to crank the unit up. The iPod screen lit up the same way it does when you plug your iPod into your Mac for recharging or syncing. I think this is a nice feature for those times when your iPod may be out of power and there is no place you can recharge it. I cranked for a few minutes, but could not verify just how much power you can really pass over to your iPod or how long that might take. It would have been nice if Seattle Sports included more information about this function on the spec sheet. The solar cell does not pass power through the USB connection.
I like this speaker/radio system. It is easy to crank the power up, and the speaker sounds okay. High fidelity or deep bass should not be expected. Cranking the unit for a couple of minutes gives you a decent amount of play time. While a nice idea, I wonder if the solar cell on top is really useful when five hours of sunshine will only get you 30 minutes of playtime. Perhaps while sitting on the beach this method might be useful. I like the USB port pass through charger. I think this is a useful feature. I also like the hard-shell case.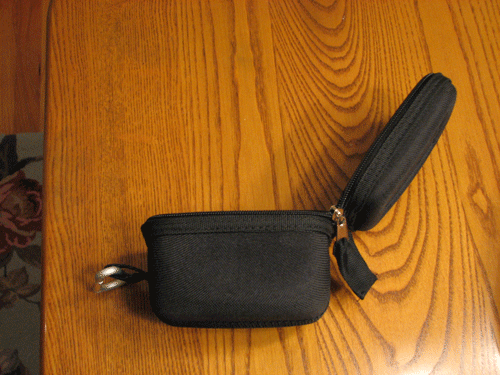 I don't like the telescoping metal antenna. I remember breaking these antennas on radios all the time while growing up. I wish it had a flexible antenna. I wish the unit had a regular AC adapter so I could fully charge the internal lithium ion battery. (This feature is available on the deluxe model for $10 more.) It is a plus that a stereo adapter is included, but I wish it had not been necessary. These jacks are just one more thing to misplace.
If you are a camper, hiker, fisherman, or someone who just wants to move away from batteries this is a capable performer. I can also see the Activetrax as being useful during power outages thanks to its weather band feature.
email – MyMac Magazine – Twitter – Advertise – Reviews Archive – Podcast