Mini
Fancy European cars? Sports cars? Fun cars? Well, like it or not, they've been on every Mac fair recently, and no, I won't give you the full picture. Go and see for yourself! But, OK, here's a glimpse of what you're missing: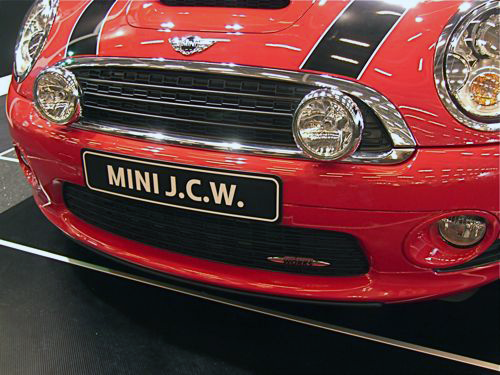 It's really fun in the cockpits of either, the new Mini John Cooper Works Edition (Mini J.C.W.) or the much more spacious Mini D Clubman.
In the live cars they brought to the show floor in Paris this year, Mini promote their in-car iPhone connection and of course their entire range of accessories and life style products.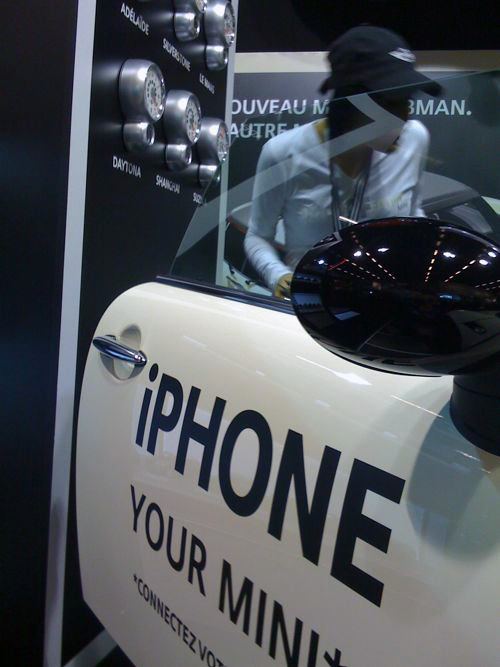 End of Day 1
What a day, unexpected meetings, many nice people, more stuff to talk about than fits the agenda. And I don't even know what's going on here:
.. definitely must check tomorrow what they've got in store for me!
Before I left the Expo for the night, I came across this "booth with a view". Isn't it nice to know you're surrounded by picturesque Paris while dealing with all that high tech stuff and walking your heels off? BTW, that's the Nike+ booth I mentioned already. And as you can see, they're advertising their global campaign "THEHUMANRACE+" big time!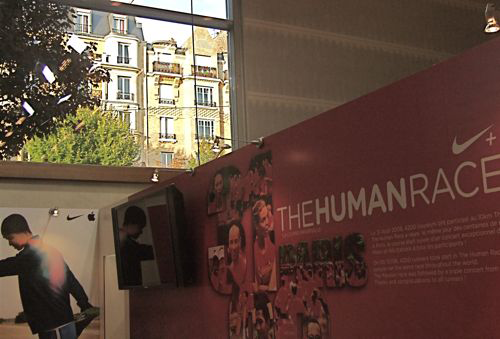 But, the real Paris is nicer still – just another touristic snapshot from the famous Tour de Montparnasse with a splendid horizon and the notorious Metro sign: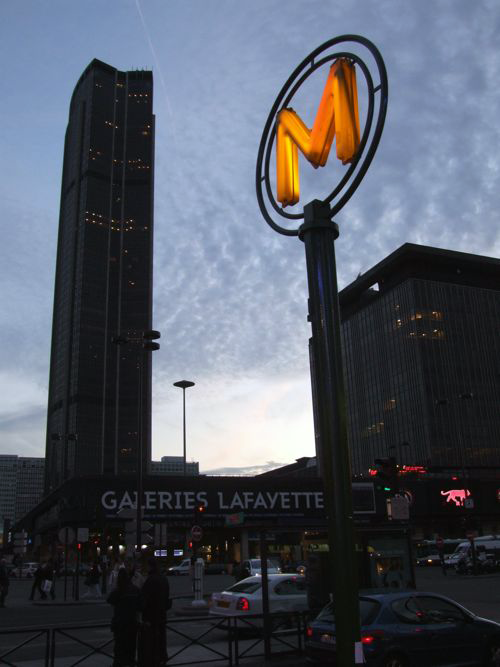 email – MyMac Magazine – Twitter – Advertise – Reviews Archive – Podcast