Three iPod Touch Leather and Silicone Cases
Company: DLO Digital Lifestyle Outfitters
http://www.dlo.com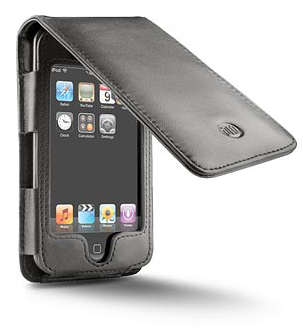 Hip Case Leather Folio
Cost: $30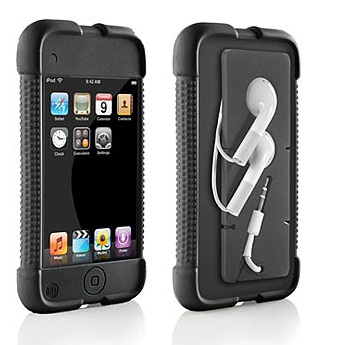 Jam Jacket Silicone Case with Earphone Management
Cost: $20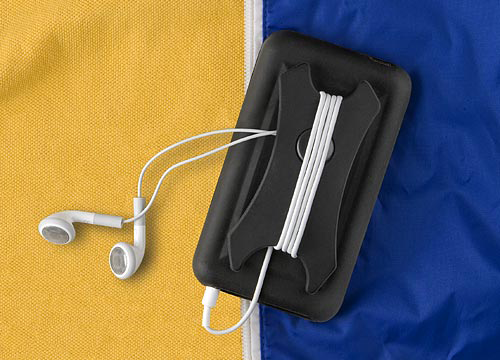 Jam Jacket Silicone Case with Multiclip
Cost: $20
Our guest reviewer, Howard "Big Nemo" Nemerovski, received an iPod Touch for his latest birthday. DLO provided three cases for his MyMac evaluation. Howard has a little to say about two of them, and a lot of praise for the third case. In his own words:
DLO has created three outstanding products. Their design and quality are first rate, with exceptional value pricing.
The silicone Jam Jacket with earphone management is a very creative solution to the problem of losing or damaging your earphones. The earbuds fit neatly into the recesses at the rear of the case, and the cord wraps securely in place. Design, style, and materials are excellent, and I believe the case should protect the iPod Touch from most falls and impacts. This earphone-friendly silicone Jam Jacket is an fine product. It would be my first choice if I hadn't fallen in love with the the company's Hip Case Leather Folio.
DLO's multiclip silicone Jam Jacket is my third choice, because the clip isn't important to me, and because the design doesn't solve the problem of full earphone storage. This silicone case also is well-made, and I believe it should provide protection similar to that discussed above.
Now for my favorite, DLO's Hip Case Leather Folio. It's very stylish, and the magnetically-secured flap provides additional protection for the iPod's face. I carry this leather folio in my shirt pocket or briefcase, and therefore the multi clip is not important to me. (I realize that the multi clip is important to many "normal" users.) This leather case is very solid, and I believe it also should provide protection for the iPod Touch similar to that discussed above. The only suggestion I'd make is to add a pouch or recesses for ear phones and cord (Apple or third party). That could be facilitated by eliminating the credit card/business card pocket; the modest increase in the thickness of the leather case would be a worthwhile price to pay for the convenience of having your earphones close at hand.
email – MyMac Magazine – Twitter – Advertise – Reviews Archive – Podcast