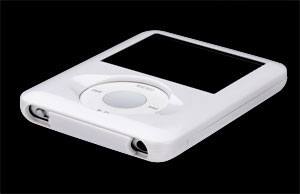 Switcheasy Biscuit Case for 3G Nano
Switcheasy Limited
Price: $20 for color, $22 for black
http://www.switcheasy.com
Apple's latest iPod Nano is a true thing of beauty – more so than we expected when we first saw pictures of the fat little chap. To hold one in the hand is in my mind to experience a near-perfect form factor, coupled with stylish Apple design. However, their very desirability means that we often immediately compromise the form factor by encasing it in rubber and plastic!
As such, the perfect case will protect the iPod as much as possible, without adding bulk or looking displeasing. And the unusually-named Biscuit cases from Switcheasy are a pretty good attempt.
They come in a variety of colors, some of which are more successful than others. My favorite was the slightly more expensive Black Biscuit – a smoked black design that incorporates a seamless transparent section for the screen – turn the Nano on and the screen lights up like magic from the middle of the case. Others have a more conventional transparent window in the middle of a plastic shell.
In all models, the two piece shell encloses the entire Nano, and a plastic push in dock protector allows cable access while the case is on. In an astonishingly comprehensive set of extras included, Switcheasy also provide a polishing cloth, dock wheel cover film, clear film scratch protection for the polished back of the Nano (so that any dirt that gets into the case can't mark the back) an extension cable for the headphone socket (as when your Nano is in the case there is a plastic lip obscuring the socket) and a lanyard.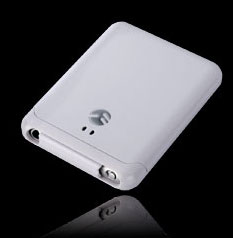 The dock wheel is the only part left substantially uncovered, and the supplied film provides some protection. The wheel is well recessed in the case, and careful tapering case design avoids sharp edges.
These really are fantastically well-thought out cases, and for the very reasonable price provide extremely good protection from even the odd drop of your Nano. Aesthetically, some of the colour choices are not my cup of tea, but they combat that with the fantastic smoked black Endo case.
I really liked them, and my red Nano now lives exclusively in a Biscuit!