Flickr Hacks: Tips & Tools for Sharing Photos Online,
by Paul Bausch & Jim Bumgardner
O'Reilly Press
ISBN 0596102453
334 pages
US $24.99 CAN $34.99

http://oreilly.com
Flickr has to be the best and most popular photo sharing website on the planet, without doubt. Over the past year since I've been a member and wrote an article for MyMac on this number one shutterbug community. I've amassed a couple of dozen bookmarks and RSS feeds based Flickr and Flickr related websites. Some include RSS feeds to my favorite photographers, others include sites that help me do fun and cool things with my photos, and others are just cool ways to navigate Flickr's immense collection of images. In fact, for the last six months, my Safari homepage is a Random Photo Browser that delivers me a page of fresh photos every time I open Safari.
If you're new to Flickr or want to get more out of it, Flickr Hacks covers just about everything there is know about storing, sorting, and sharing your photos as a Flickr member. What has taken me months to learn and collect in my Flickr bookmark folder, you can learn in about a weekend. One of the appeals of O'Reilly's series of hack books is that they give you the tools to expand and deepen your experience and use of popular sites like Amazon, Ebay, and Google.
For those new to Flickr, Flickr Hacks introduces you to the basics of setting up an account, uploading your photos to the site, sharing your images, tagging them, joining Flickr pools, and building your own Flickr screensaver and random desktop backgrounds.
The book explains several ways to upload your photos to your Flickr homepage. You can do it through the site itself, you can download a batch loader or your can use two of my favorite apps developed by Fraser Speirs of Connected Flow. He's built a plug-in uploader for iPhoto and has just released, probably as this book was going to to press, an a Tiger Automator action that enables you to upload a selected image file directly to your Flickr homepage. With this action, you don't have to open an application, fill in a box, or even convert the size of your selected image. Just control click and upload. Simple, easy, and fast.
For us advance Flickr members, Flickr Hacks reveals what is called the API underpinnings of the site. According to the authors, API is an "incredible application program interface (API), which lets you interact with Flickr in unique and powerful ways." Pages and pages of various codes and command line language might scare off many potential readers of this book. Even a title with the word "hacks" might either excite the loins of young emerging computer programers or make novice computer users scared they're doing something illegal. But the latter is not the case. If you carefully read the instructions for the 50 different hacks explained in this book, you can possibly have more fun and save more time navigating Flickr itself.
Of course, the book gives a link to a ZIP archive file of all the individual codes and scripts discussed in the book already saved as text files. As of this writing, the webpage for this link is not posted, but I'm sure that will be remedied very soon.
Some of the more advanced hacks in this books don't seem worth the trouble for me personally, but many others I plan to give a try. I would like for example to customize my Flickr badge for my blog site, create contact sheets of my favorite Flickr photos, capture all the comments I've made on the photos of other Flickr members. The advance hacks explained in this book are not essential to exploring the site, but if you're interested in learning more about the underpinnings of web programming, learning how to run these programmatic hacks on OS X's Terminal (Unix) command line or as CGI or PHP scripts on your web site or server, it wouldn't be a waste of time.
There are other advanced hacks about building a Flickr Color picker, modifying the metadata of your posted photos, tracking the favorite photos of your Flickr contacts, using Google Map to locate other Flickr members, or finding which Flickr members might be listed in your Address Book.
Many hacks in the book are crossed referenced so that after you've signed up as a Flickr member, you can basically start with any hack you like. Some hacks are merely just links to fun things you can do with your and other Flickr member's photos. For example, Hack #46 references FD's Flickr Toys which is a great collection of online apps that will convert your Flickr images into calendar pages, posters, mock magazine covers, slide shows, and much more. Numerous Flickr pools have been created to showcase cool photo projects based on these fun online tools.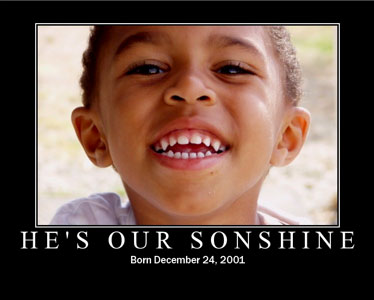 (Created online using Flickr Toys)
O'Reilly's Hack books are no doubt for more serious or discerning computer and digital technology users and programers, but Flickr Hacks should be very accessible to anyone who is a Flickr fan and wants to delve deeper into the site.
MyMac.com Rating: 5 out of 5