by John "Nemo" and David Weeks, with help from Barbara "Mrs. Nemo"
La Encantada is Tucson's first upscale shopping complex, featuring usual-suspects franchise and regional retailers. At midnight last Friday night, MacDevotees were camping out under cover from a rare all-night rain storm, Arizona style. When our Apple store opened at 10:00 a.m. on Saturday, 599 people were in a line snaking past A-J's, the ultra-foodie grocery emporium fifty yards in the distance.
When Weeks, Nemo, and Barbara arrived an hour later, our wait was a only few minutes to enter and become eligible to receive opening day t-shirts. By noon, people could stroll right in, but the 1,000 shirts were gone. That's a lot of people for a smallish storefront business in two hours. A good time was had by all, believe me!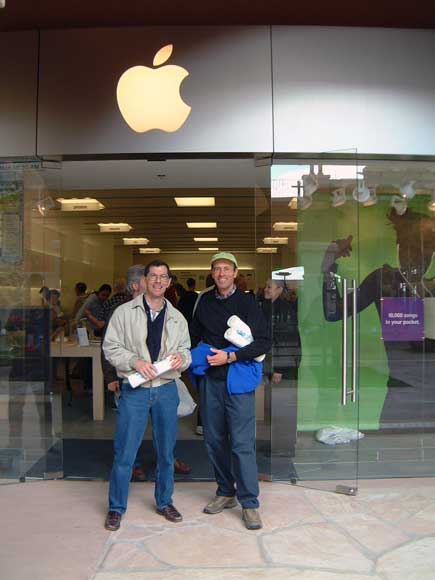 Our Tucson Mac Users Group had a strong presence all morning, led by hard-working president Ridge Prevost.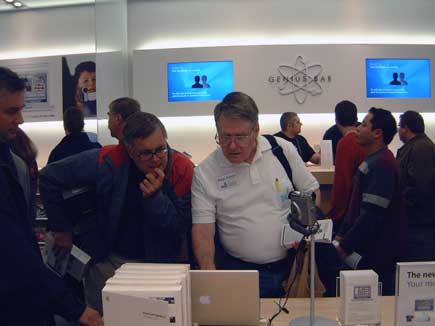 He enlisted the assistance of Barbara to distribute TMUG literature to as many non-members as she could encounter.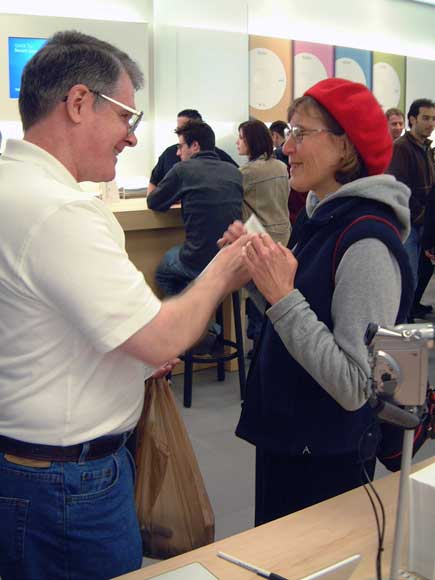 David Weeks, our road warrior, headed straight for the lightweight digital camera and printer display, with his credit card twitching in his pocket.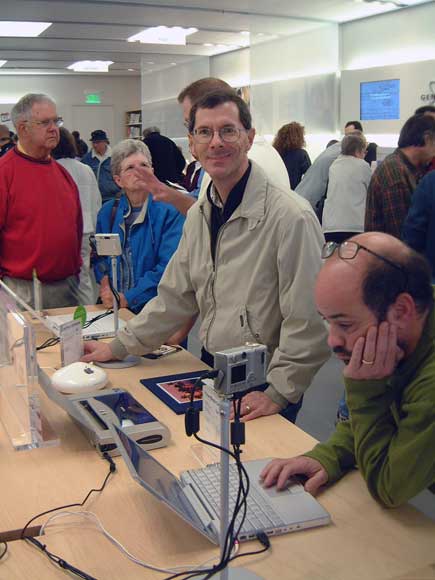 (Mrs. Weeks wisely decided to visit the store later in the week.) John Nemo showed TMUG member Suzanne how iChat AV places a little interior window inside the main view of your far-flung video chatmate.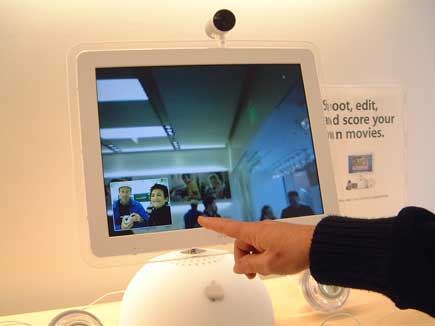 PowerBooks and iBooks dominate the first tables visitors encounter, and potential shoppers were getting up close and personal with the little gems throughout the day.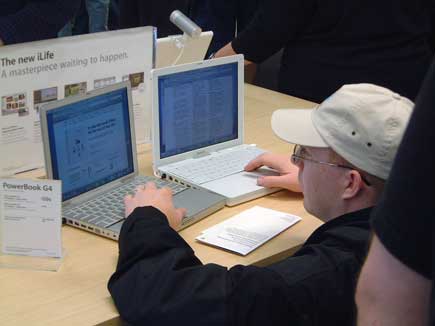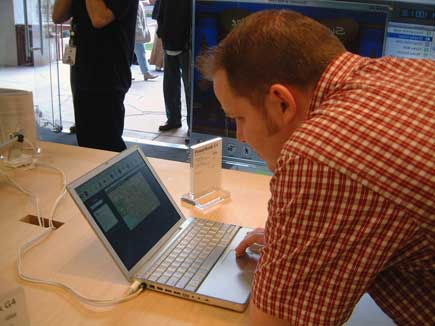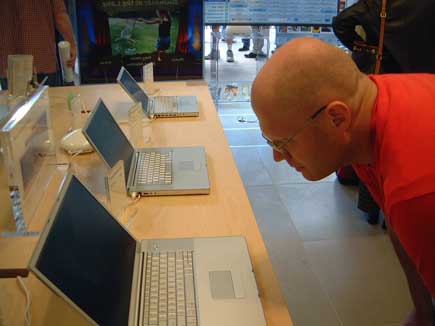 A musical couple tested Apple's newly-announced MIDI keyboard, custom-made for working with GarageBand software. Another fascinated customer tried to decide which MiniPod would be her first choice.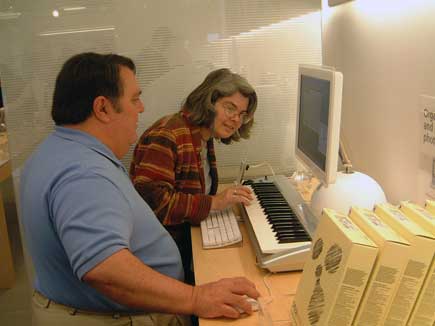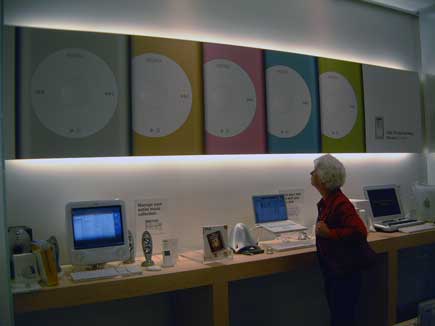 David ran into a local Apple support professional, who coached David through some arcane networking settings that had been problematic.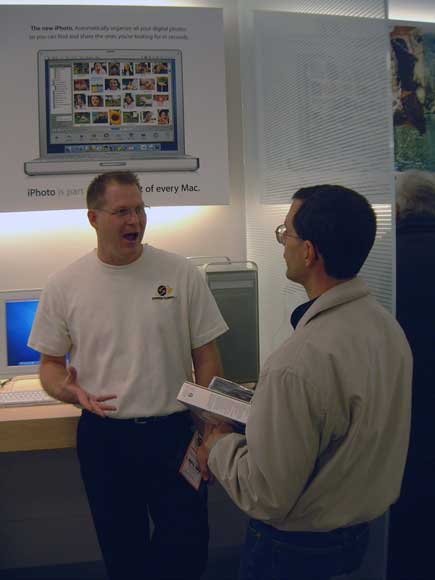 Then he and Nemo each purchased iLife 2004 from Ryan, a highly-motivated staff member who promised to help get the word out for TMUG and MyMac.com.
David was thinking about changing the home page on every computer in the store to MyMac.com, but used good judgment in refraining.
Highlights for Nemo were the kids, dozens of them, using eMacs and iBooks with concentration and delight. Hey, Moms and Dads, it's not too early to have them join TMUG and start reading MyMac.com, because we're planning on being around for a long time!