Nemo and Owen Rubin have been scouring the showroom floor at this years Macworld Expo, and present some more pictures for MyMac.com!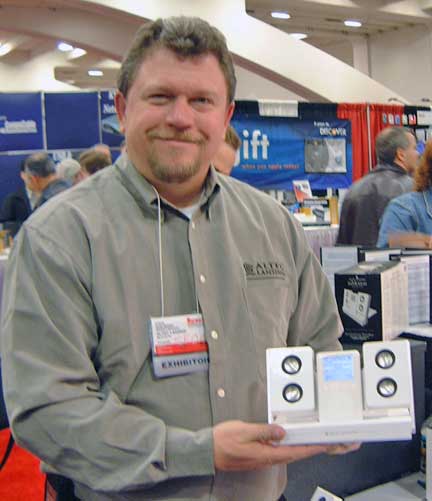 Altec Lansing
's new iPod Speaker System
Bare Bones Software shows off their Macworld Award!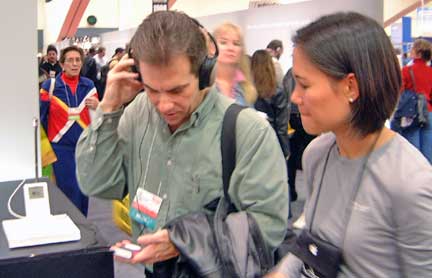 Jammin' to the new iPodMini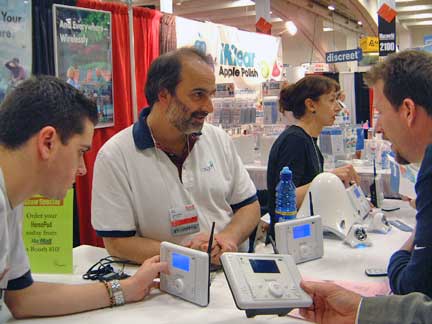 The HomePod from MacSense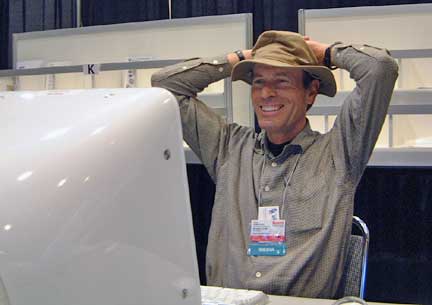 Nemo writing up his latest Macworld Expo article in the pressroom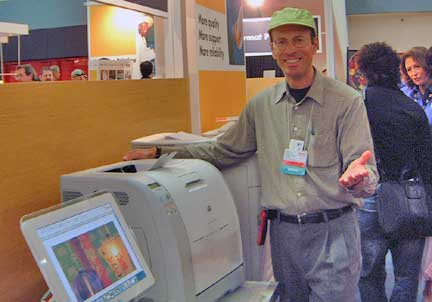 The HP Color Laser with super-model Nemo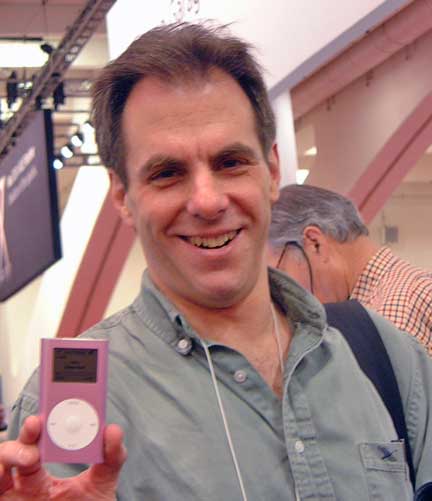 Owen Rubin with a pink iPodMini. Hey, Owen, get a blue one; the pink just isn't your color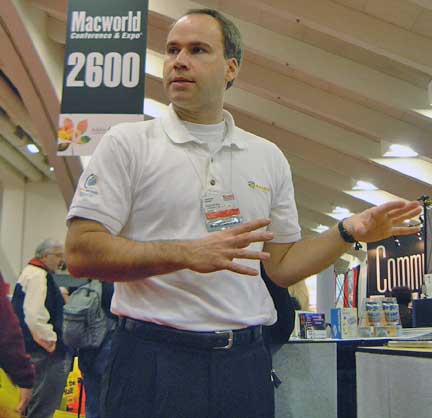 As us East Coast snow laden Mac users shovel out for a new day, John and Owen enjoy the early morning dawn in San Francisco.